A strong brand builds resilience
Toughen up for 2021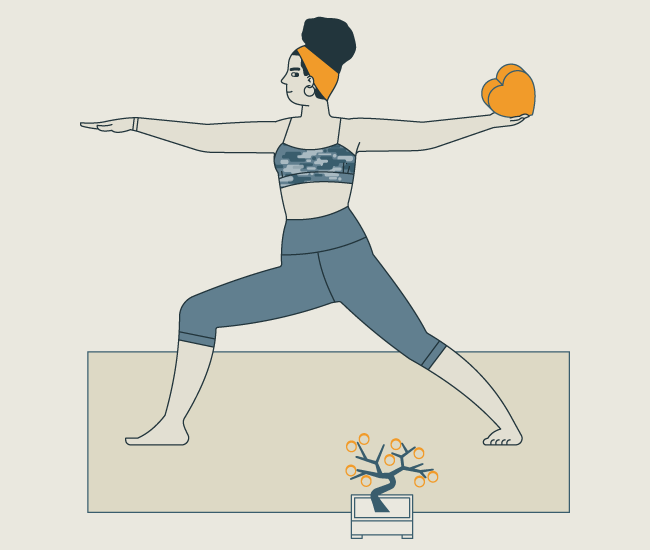 2021 continues to be a huge challenge. Whilst the vaccine may start to lessen the impact on our everyday lives, keeping businesses going – let alone growing – is going to get harder.
Building resilience is crucial
A resilient business rides out uncertainty, rather than being overthrown by it. It keeps talking, whilst others go dark. It responds to new conditions, rather than waiting for things to return to normal. It prospers in spite of harsh economic conditions.
But how do you increase business resilience? One proven1 way is to invest in your brand. The graph below shows how brand building can deliver more growth and profit over time than relying on short term gains from bursts of sales activity.
This correlation between brand building and business resilience has not gone unnoticed; more than 60% of global companies say they remain committed to investing in their brand2 despite the harsh economic impact of the Covid-19 pandemic.
The important lesson is to keep brand-building if you possibly can. Those who don't are at risk of being swallowed up by more resourceful competitors.
---
Fig One. Investing in brand building increases business resilience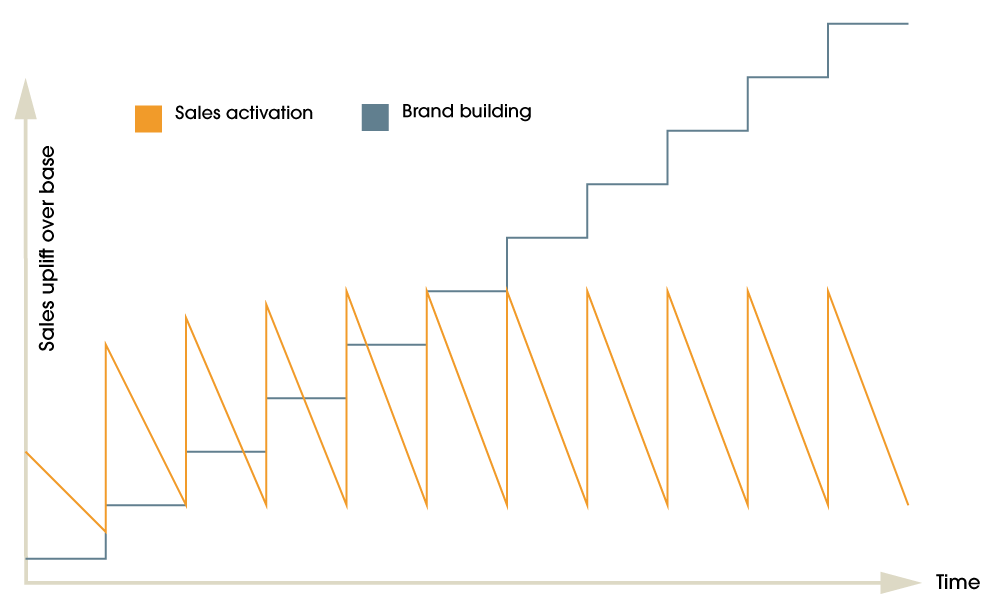 Sales activation – converts brand preference into immediate responses. High efficiency and ROI.
Brand building – builds brand preference and reduces price sensitivity. Main driver of long term growth and profit.
---
Get brand fit and create a focus
This year your brand will need to work harder than ever. Marketers will no doubt need to do more with less. Our advice is to create brand power by focussing on the improvements that create value and build resilience.
Image – create more impact and sharper communication with a distinctive personality and set of values.
Differentiation – focus on one clear point of difference and get it seen and heard by your priority audiences.
Fame – be braver and use creativity to get products, services and content talked about.
No time for a breather, take action
The worst thing to do is nothing. We know it can be hard to take action which is why we are offering a complimentary consultation with our Brand Strategy Director, Amy. If you are a business looking to get brand fit you can get in touch with Amy here.
(1) Binet and Field, Fig.One
(2) IPA / Financial Times