A strong brand builds resilience
Toughen up for 2021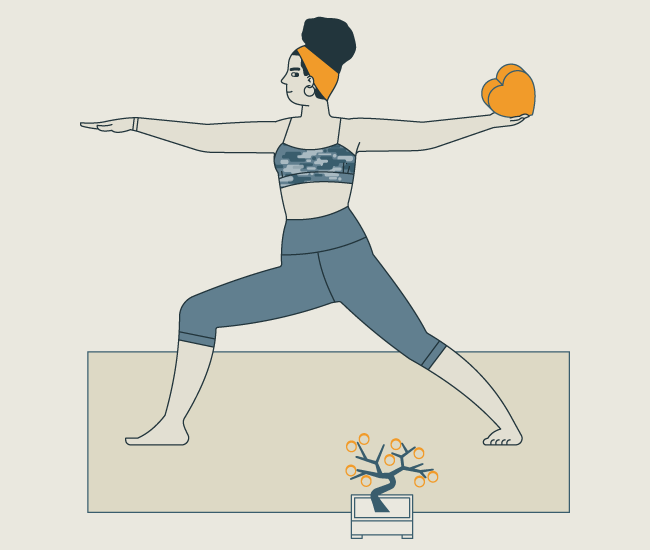 This year has been a huge challenge. Whilst the vaccine may start to lessen some of the impact on our everyday lives, keeping a business going – let alone growing – is going to get harder.
More than two-thirds (68%) of marketers say business resilience has become more important due to the crisis. It now ranks as the top business priority.
It has been proven that investing in brand building increases business resilience (see fig.1 Binet and Field graph below). This isn't going un-noticed. More than 60% of global companies remain committed to investing in their brand despite the impact of the Covid-19 pandemic. 
However, this does not just impact global business. Many of the rest may have been forced to let go of in-house expertise or lost budget to build their brand in 2021. These are the companies most at risk of being swallowed up by competitors who are able to keep investing. How do you make sure your business thrives?
---
Fig 1. INVESTING IN BRAND BUILDING INCREASES BUSINESS RESILIENCE
Sales activation – converts brand preference into immediate responses. High efficiency & ROI.
Brand building – builds brand preference and reduces price sensitivity. Main driver of long term growth and profit.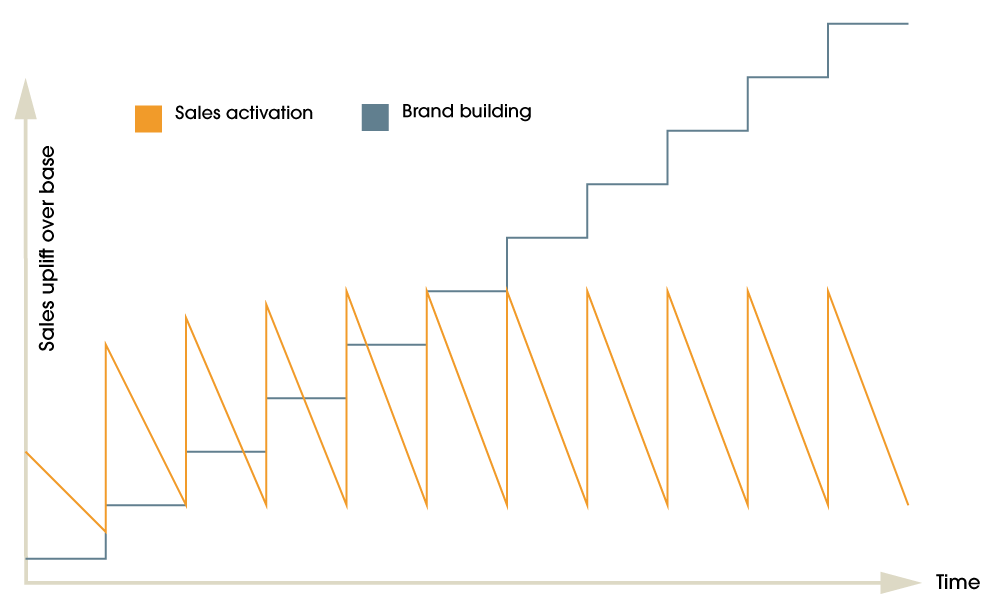 ---
Get brand fit and create a focus
Come out fighting in 2021 with a good sense of how your brand is faring. Give yourself a score out of 5 for each of these brand objectives and then focus in on those you score the lowest.
Awareness – your brand is recalled by your audiences more readily than competitors
Image – well communicated and widely understood personality & set of values
Differentiation – clear point of difference that your audiences see and understand
Fame – your products, services and content is talked about and shared
Commitment – the company invests in brand strategy and activation alongside marketing
Trust & esteem – you measure and have evidence of the good associations & feelings towards your brand
No time for a breather, take action
Now you have a focus, start the conversation internally with a proposal.Ensure it is positioned as a business resilience strategy, not a stylistic exercise in brand identity design. This is about the risk if you don't take action, as well as the opportunity if you do. Let's smash 2021 with all we've got!
Mash offer a complimentary consultation with our Brand Strategy Director, Amy Morgan, for those who may find it useful. Please do get in touch – amy@wearemash.com.