Views
Visual storytelling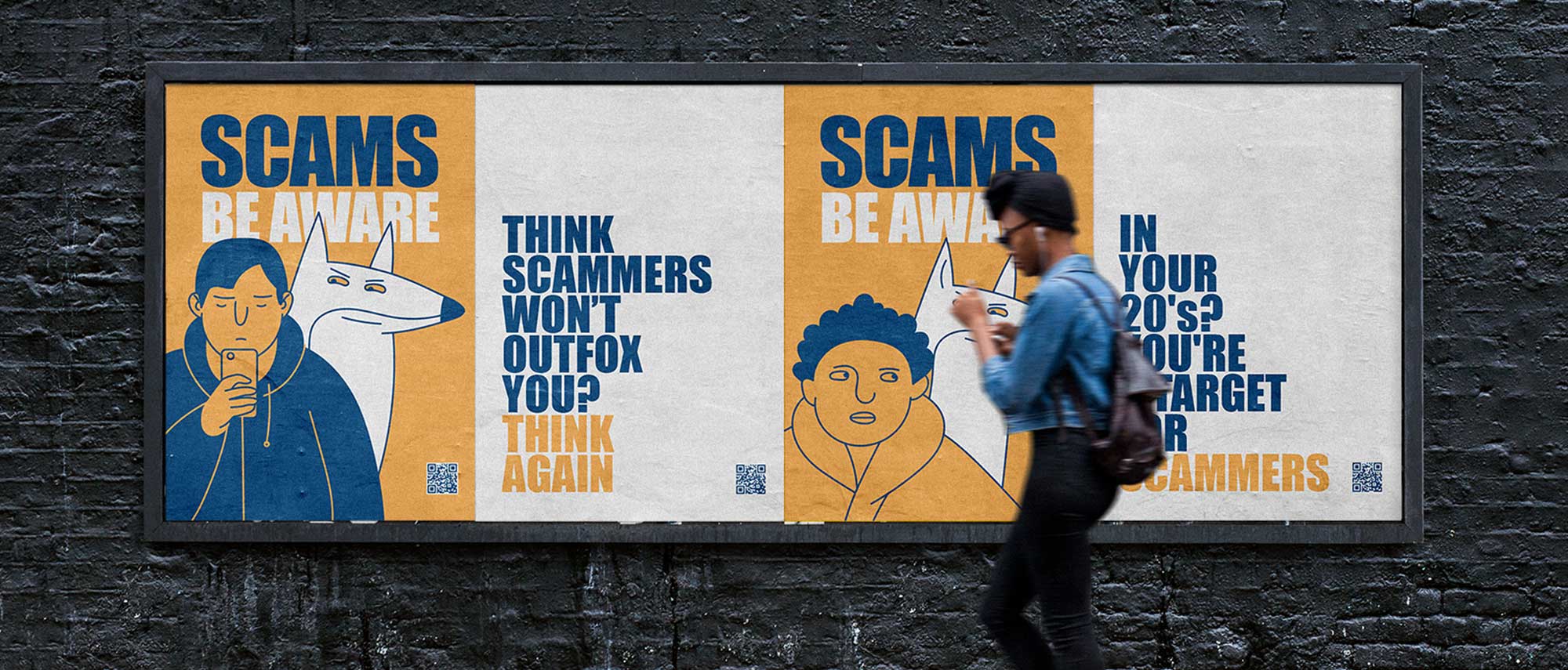 Date:
13.07.21
Topics:
Design
In a visually crowded environment, you only have a moment to communicate your message. How then, can you engage audiences and ensure graphics are understood at a glance? Visual storytelling can be a good way to draw people in. Through characterisation and amplified drama, people connect to the meaning more quickly.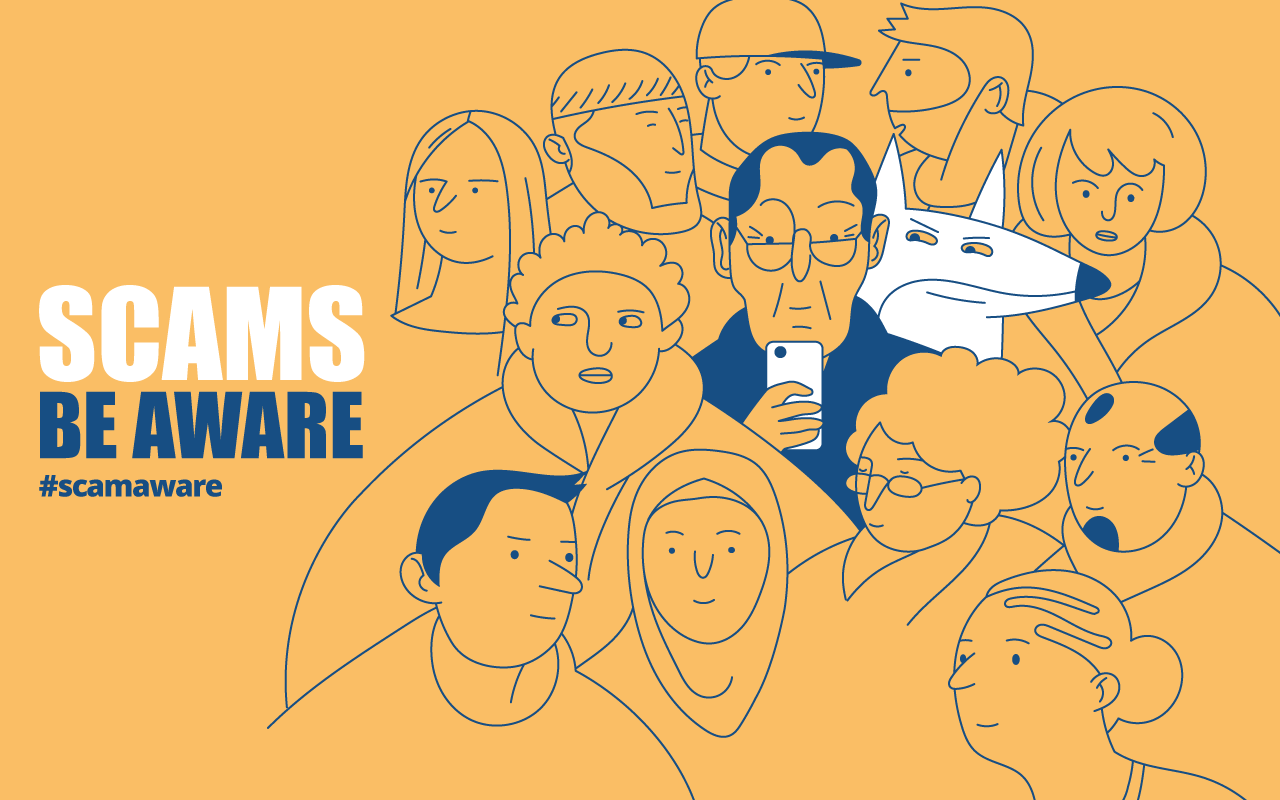 In these scams awareness concepts, we rely on the simplicity of the line art to contrast with the central character and provide focus. Our protagonist is distracted and unaware of the threat looming behind – we see the mini-drama unfolding before they do.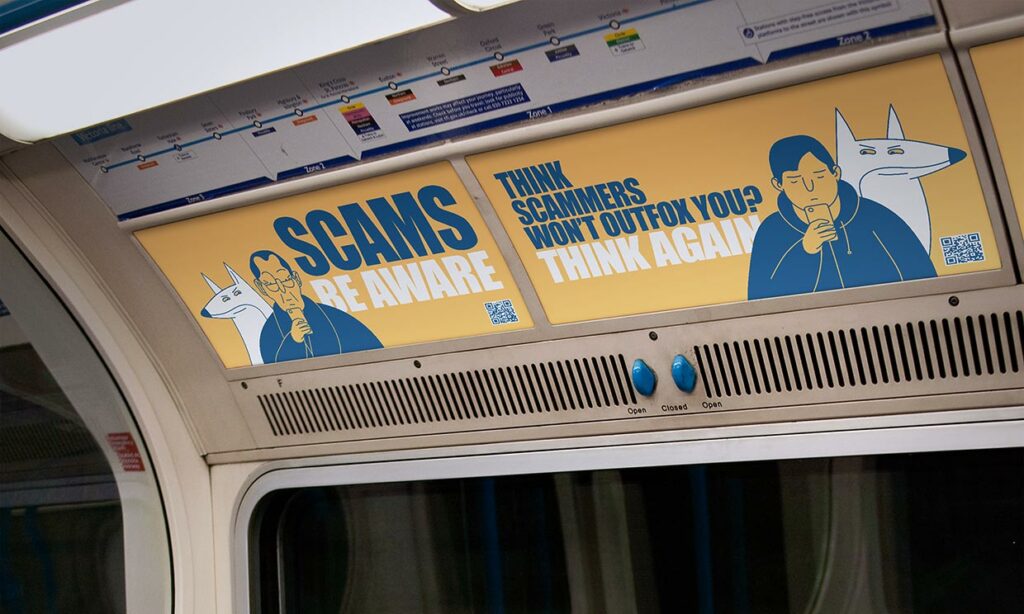 Using illustration to tell visual stories gives great flexibility to reflect specific groups, in this instance, younger people and the elderly. Typically, people under 30 don't believe they will fall victim to scams, despite statistically being one of the most at-risk groups. Very targeted imagery and messaging allow us to challenge these preconceptions and motivate behaviour change.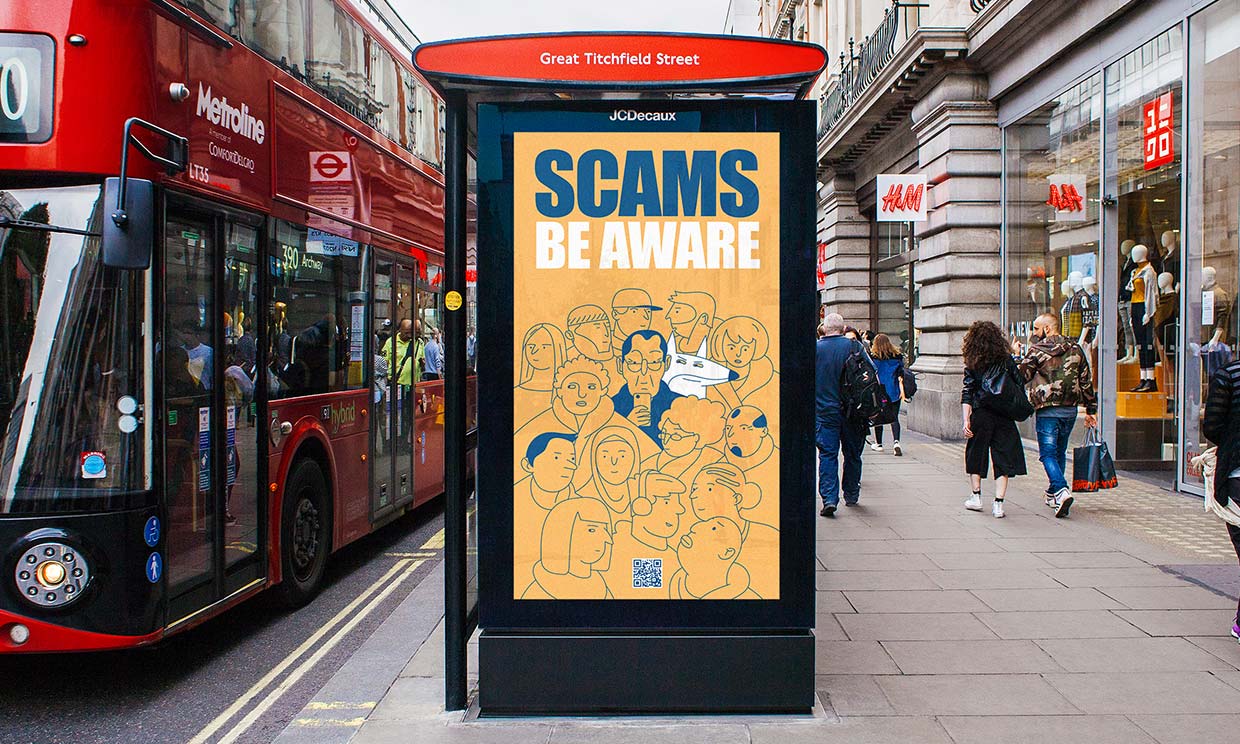 You only have a moment to share your message, so if you want greater recognition and empathy – tell a story.