Big Energy Saving Winter / good design invites action
Big Energy Saving Winter Campaign

Sector:
Not-for-profit
Services:
Brand
Collateral
Digital
Identity and guidelines
Illustration
Challenge
Financial hardship during winter 2020/21 is anticipated to be extremely tough, so the partners of the annual Big Energy Saving campaign have set out to help more people than ever save money on their bills. The target this year is to collectively save £1.5m from energy bills – an increase of 25%.
The ambition of the campaign required a total rethink of the brand identity, plus a move to digital deployment as live events were postponed due to Covid restrictions.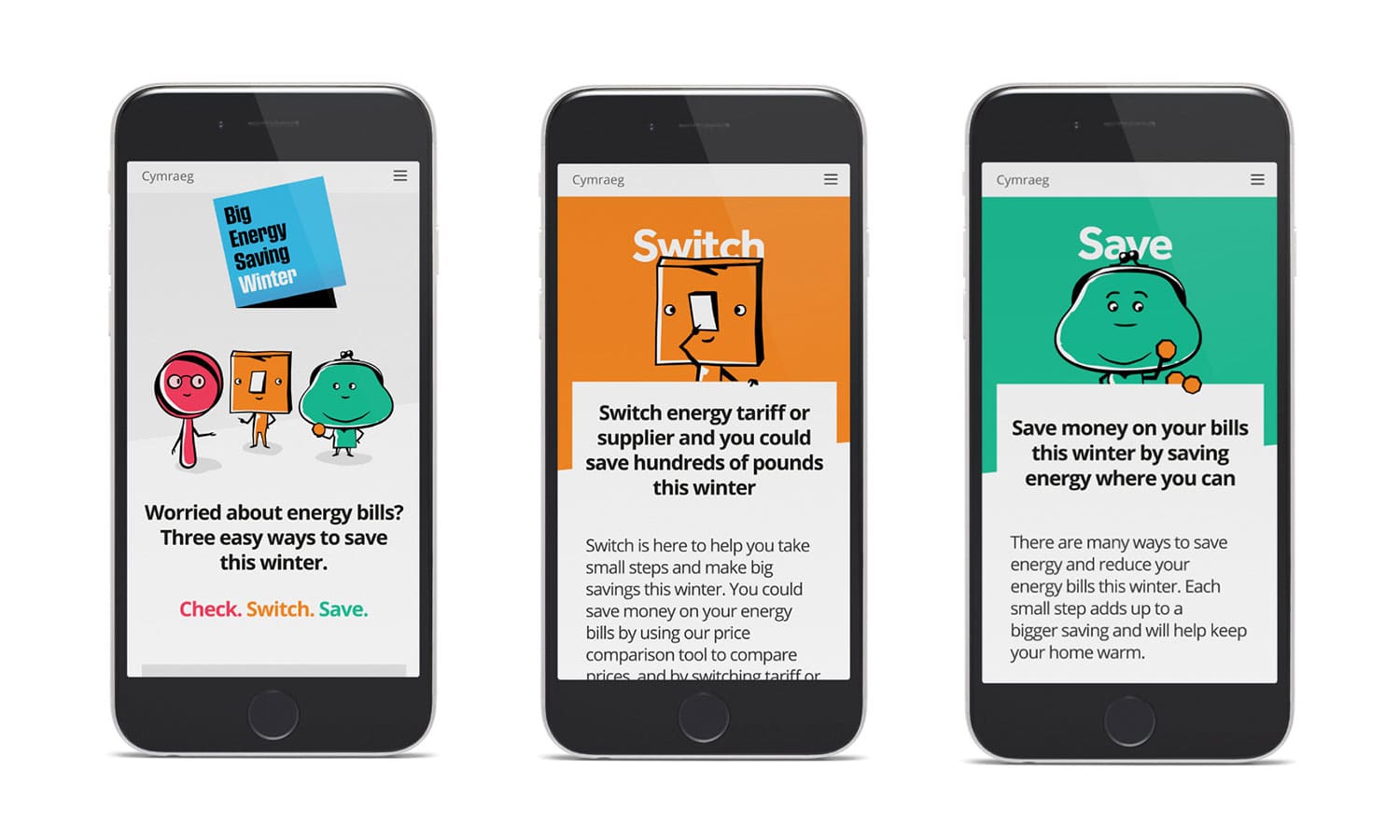 Solution
Research showed our audience was unaware of the ways to save. With the bleakest winter setting in – particularly for those facing fuel poverty – the campaign was redesigned to offer clear, simple actions on how to can take control of rising bills this winter.
The Mash team created a brand campaign identity system that promoted three easy ways to save. This was delivered on a microsite, video animation, social media campaign and printed assets. Everything was delivered in both English and Welsh.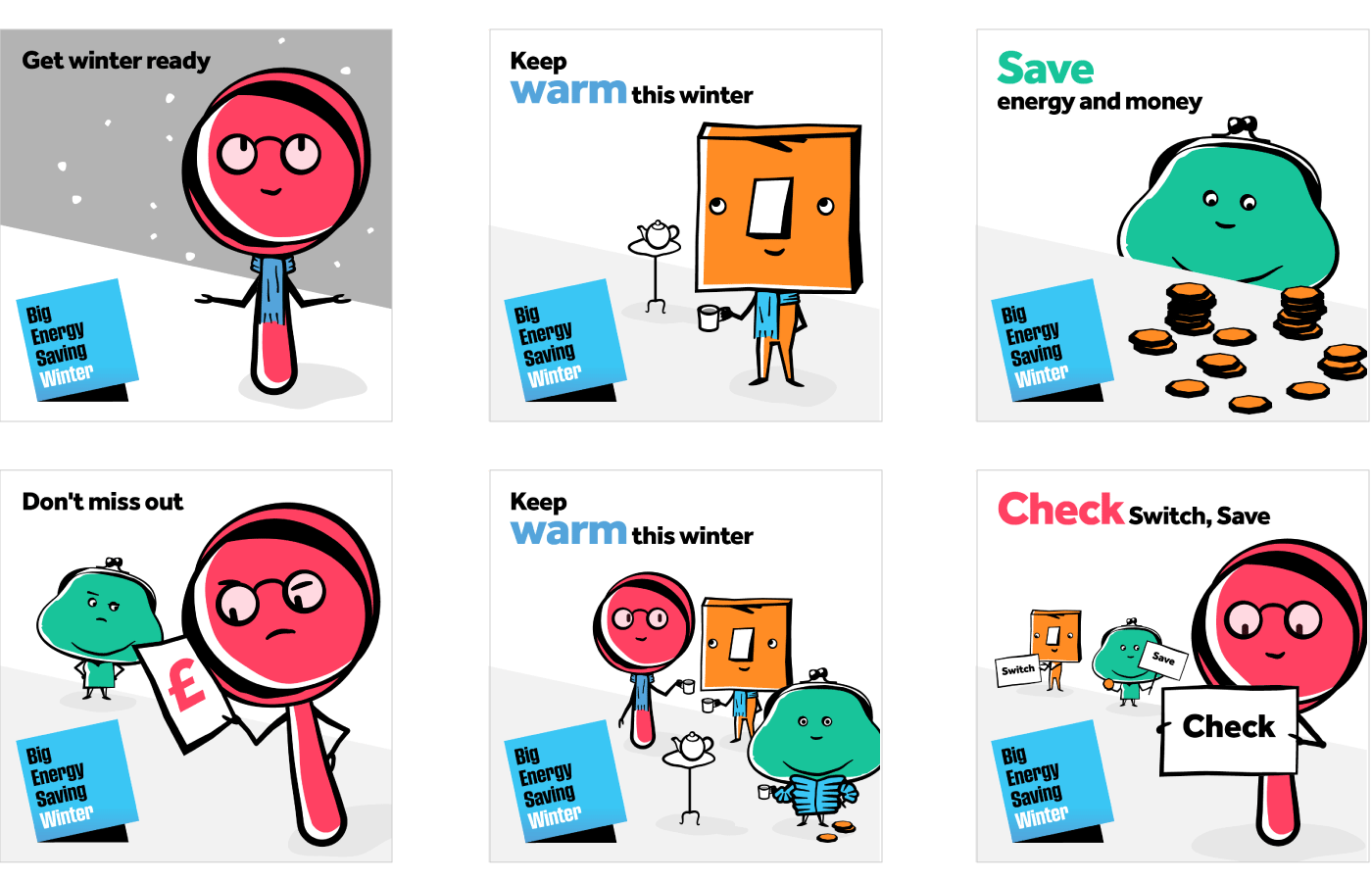 The approach was designed to be inviting and accessible for a broad audience and included three cartoon characters. Each one embodied an action – check, switch and save. The graphics are bright, colourful and upbeat with a deliberate can-do attitude to empower audiences with the information they need to better protect themselves from financial hardship this winter.