1KBW / good design reflects reputation
A new brand identity and website for a top-tier Chambers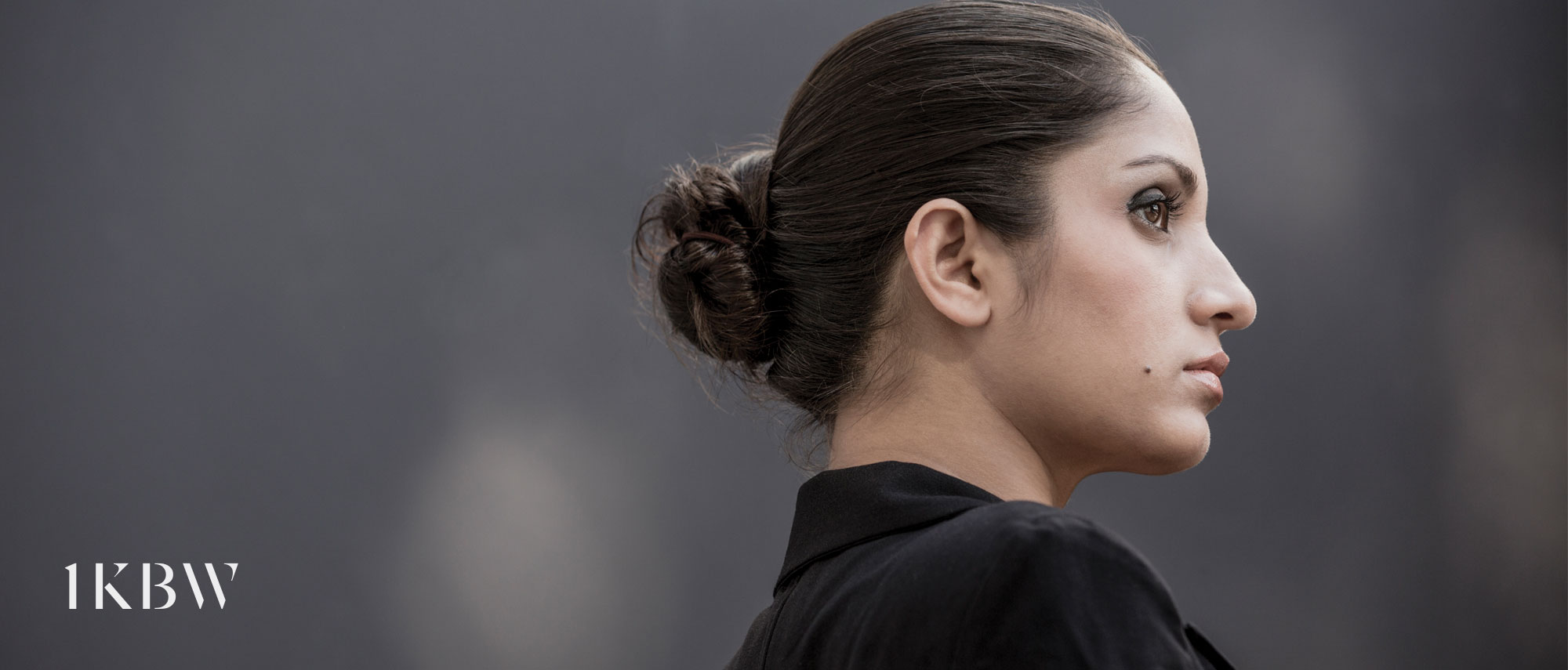 Sector:
Legal
Services:
Brand
Collateral
Digital
Identity and guidelines
Challenge
1 King's Bench Walk is a top tier Chambers, with an exceptional reputation for its high-profile family law work. However, its visual identity and website were outdated and failed to communicate their expertise and leading position to new clients.
Strategic approach
The discovery and sector research revealed 1KBW to be a ruler brand. The new digital experience had to communicate confidence and be driven by a strong content strategy that would position the set as thought leaders.
As with any Chambers, we had to work flexibly with the time-poor website committee and create a design route that all 80 members could endorse. In order to meet these requirements, we ran workshops with all key stakeholders, meticulously planning the functionality and content in response.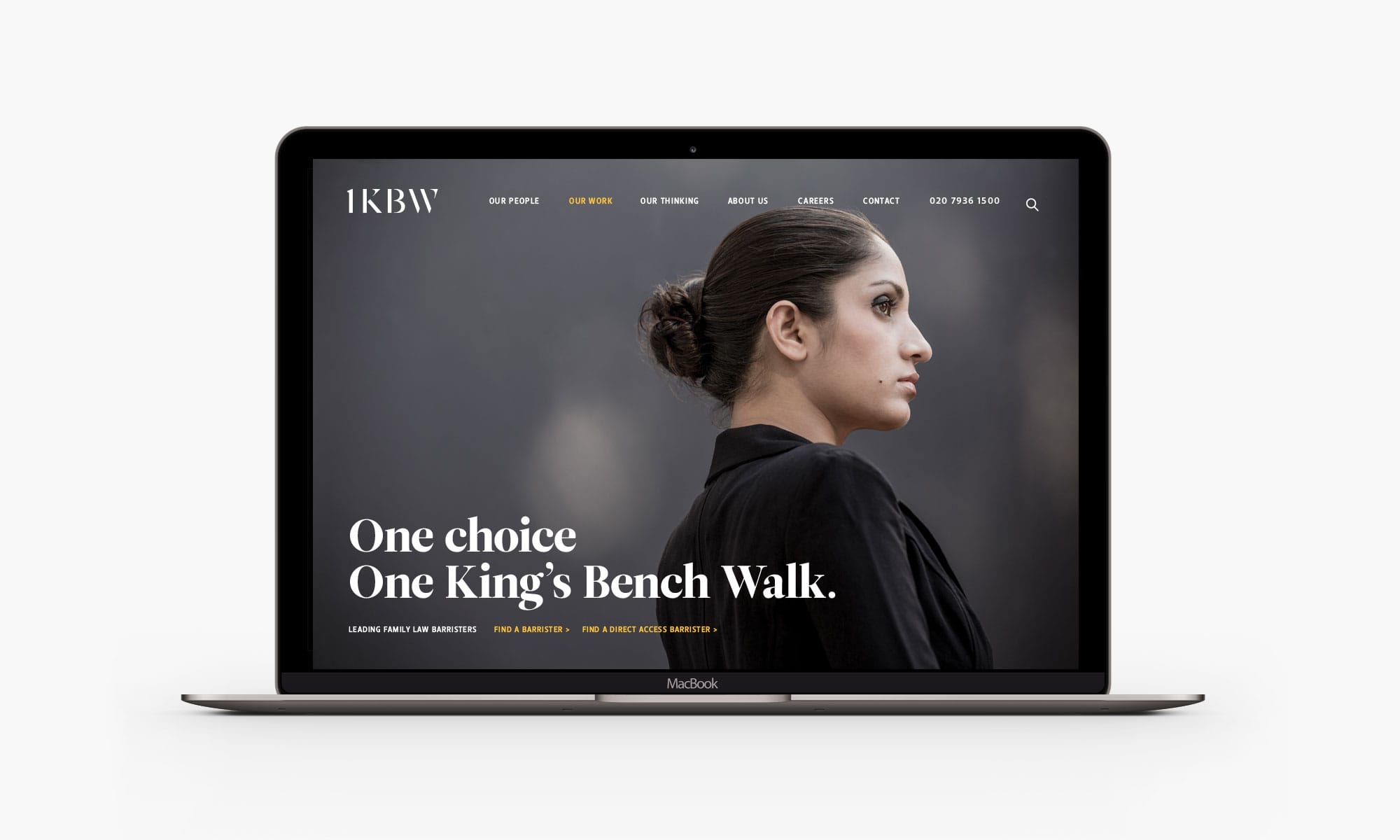 Results
Driven by the fact that 1KBW dominate in their field, we created a polished, assured identity and an elegant, functional website. To promote their thought-leadership, we introduced expert articles and case studies, supported by an overarching content strategy. The easy-to-use CMS makes it simple to upload new material and cross-link between related content.
The end result is a website that's content-rich, yet easy to navigate. Enhanced member profiles with professional portraiture, allow each member to promote their practice nationally and internationally.
Find out more about our work for the legal sector.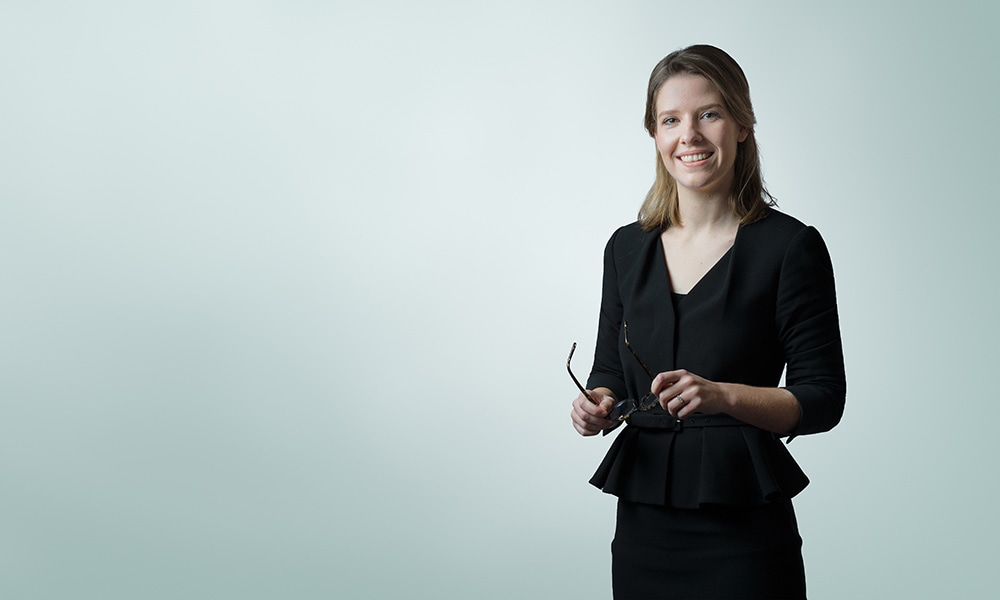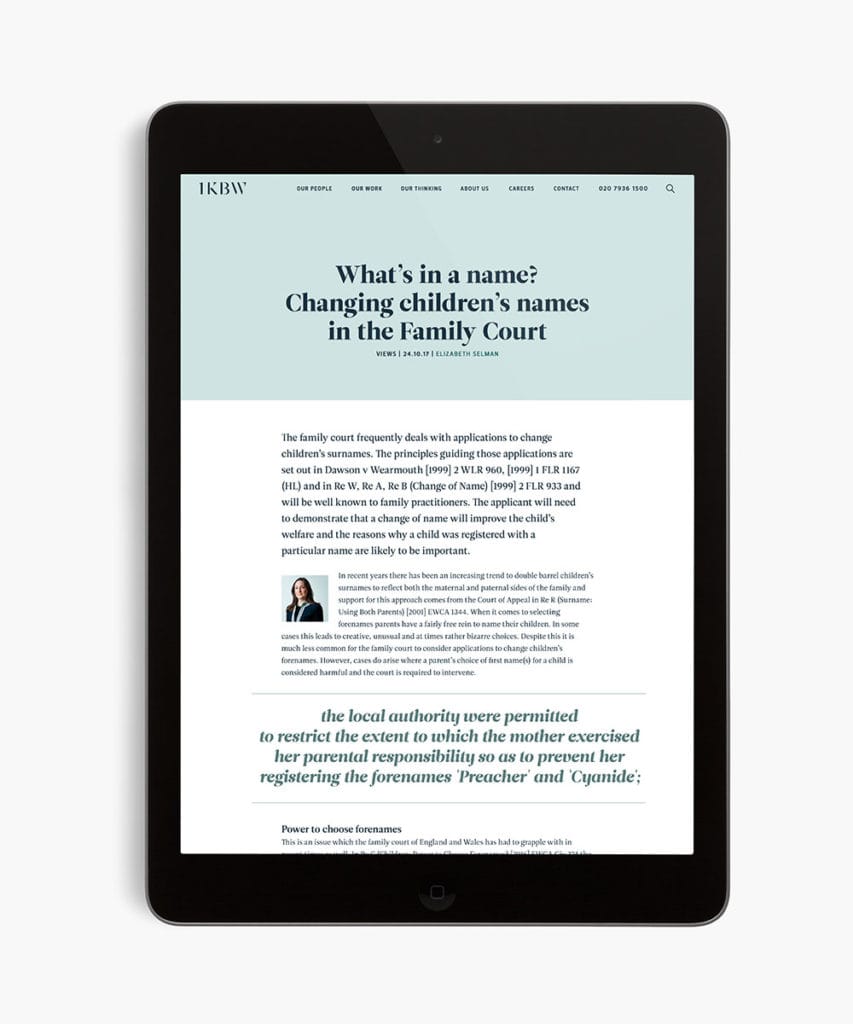 Mash were incredibly hands-on throughout the process. I've sat on website committees before and have never experienced this level of service."

Chris Gittins, Senior Clerk, 1KBW