Ecclesian Consulting / good design lays a strong foundation

Sector:
Professional Services
Services:
Brand
Brand Strategy
Digital
Identity and guidelines
Ecclesian activates powerful opportunities for ultra-high net worth UK investors in emerging markets. With new investment, Ecclesian needed a brand to move them up a gear. Mash worked with Ecclesian to build a brand that moved them from start-up to scale-up and reflected their status as a trusted enabler. Opting for our Brand-Lite process we co-created the brand with Ecclesian, quickly moving through each phase; strategy, creative, implementation, in a matter of weeks.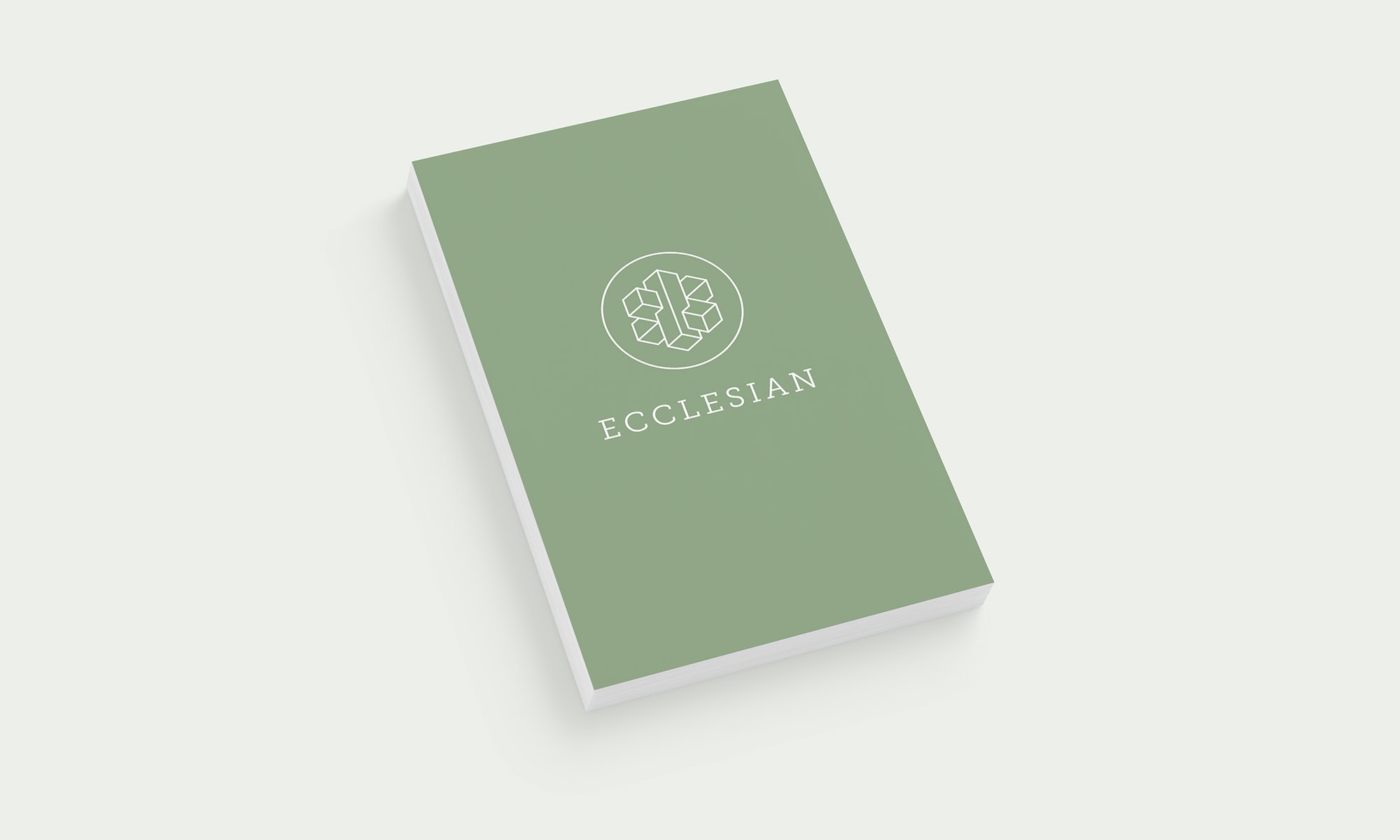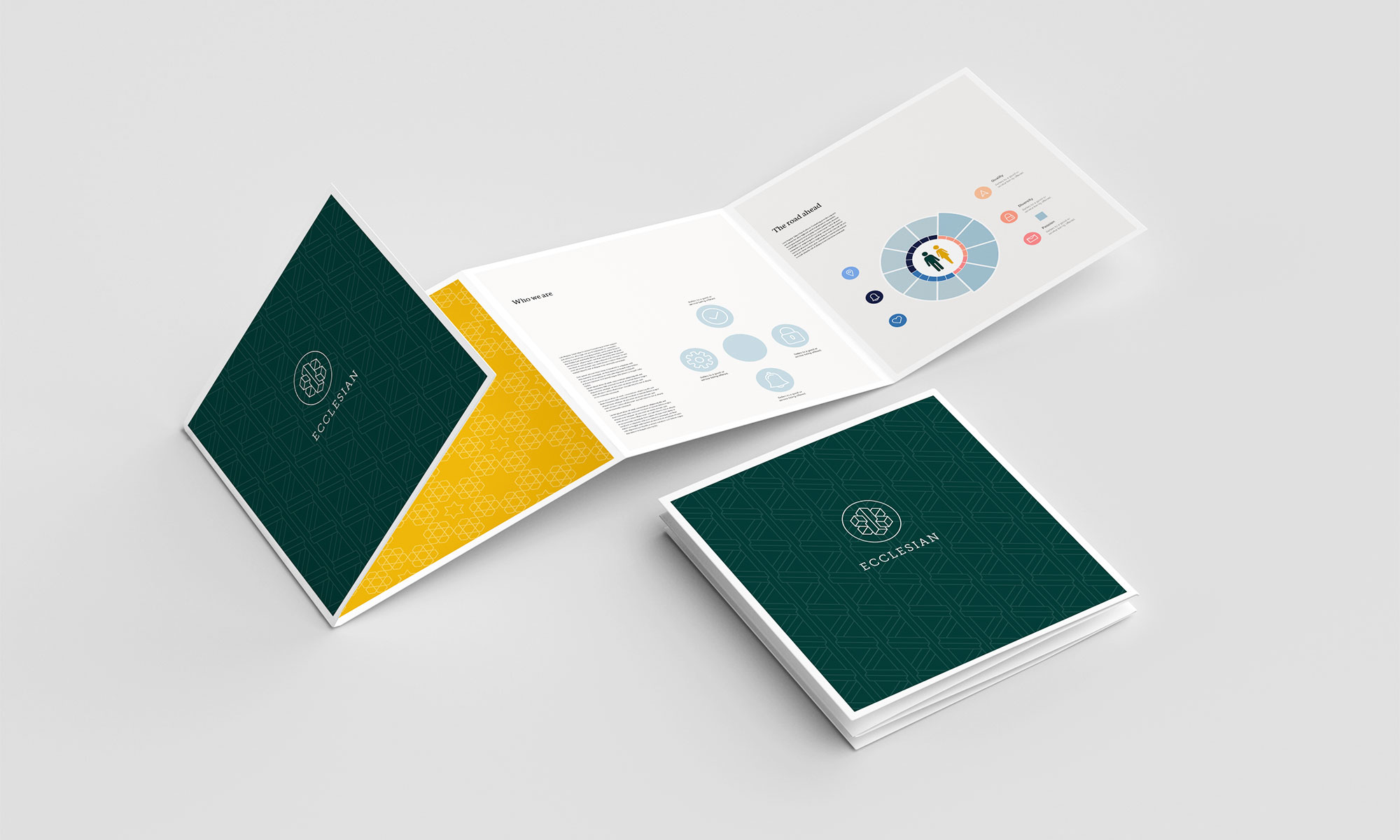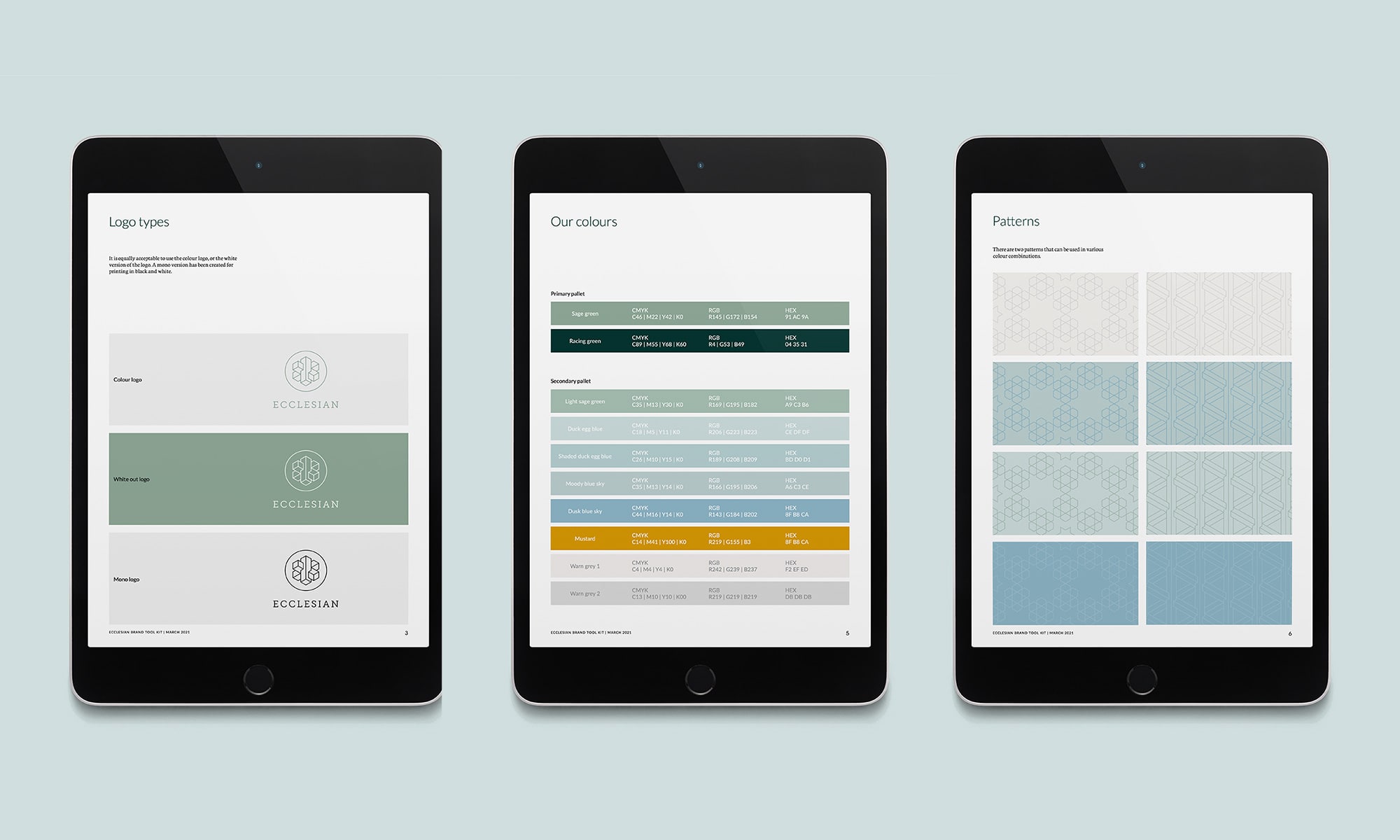 Results
We wanted to emphasise themes of partnership and connection throughout the creative. The logo was inspired by woodworking joints that gain their strength through elements working together. The logo motif tessellates to create a compelling pattern. Conceptually it shows clarity and order and practically it introduces richness to the identity. A number of patterns subtly reflect Middle Eastern design – relevant to the market Ecclesian serves.
As personal service is central to the Ecclesian offer, Mash commissioned professional photography to capture the personality of its founder, Angus Jackson OBE.
OUTCOME
Ecclesian needed a strategy and identity to position them in the market, support their work with a growing client base. Angus said of the work, 'now I have a brand identity and a way to connect with people I want to reach.'
The package of deliverables included:
Brand strategy , brand identity and guidelines
A responsive website with CMS
Digital templates for letters, invoices, reports and presentations
Library of graphic assets and portraiture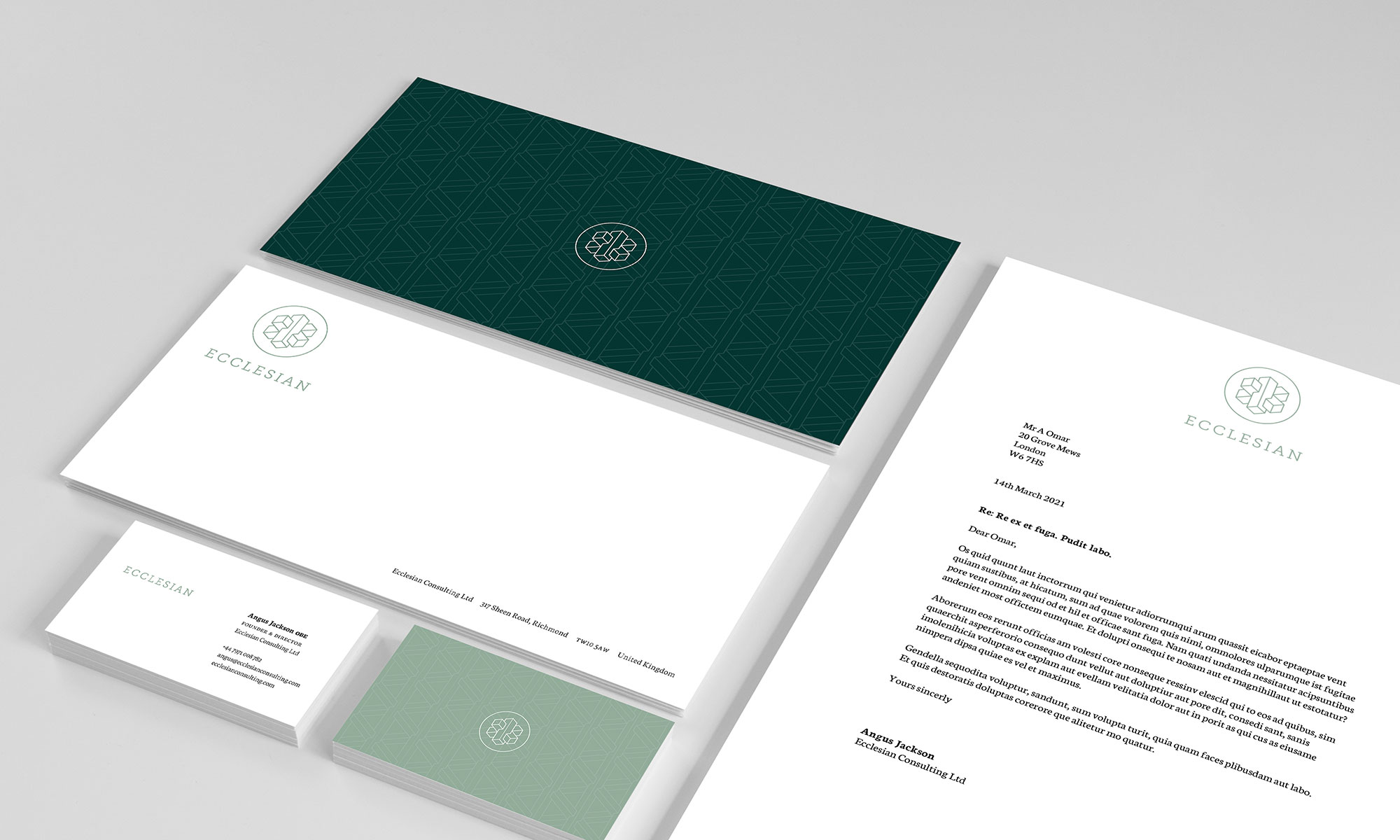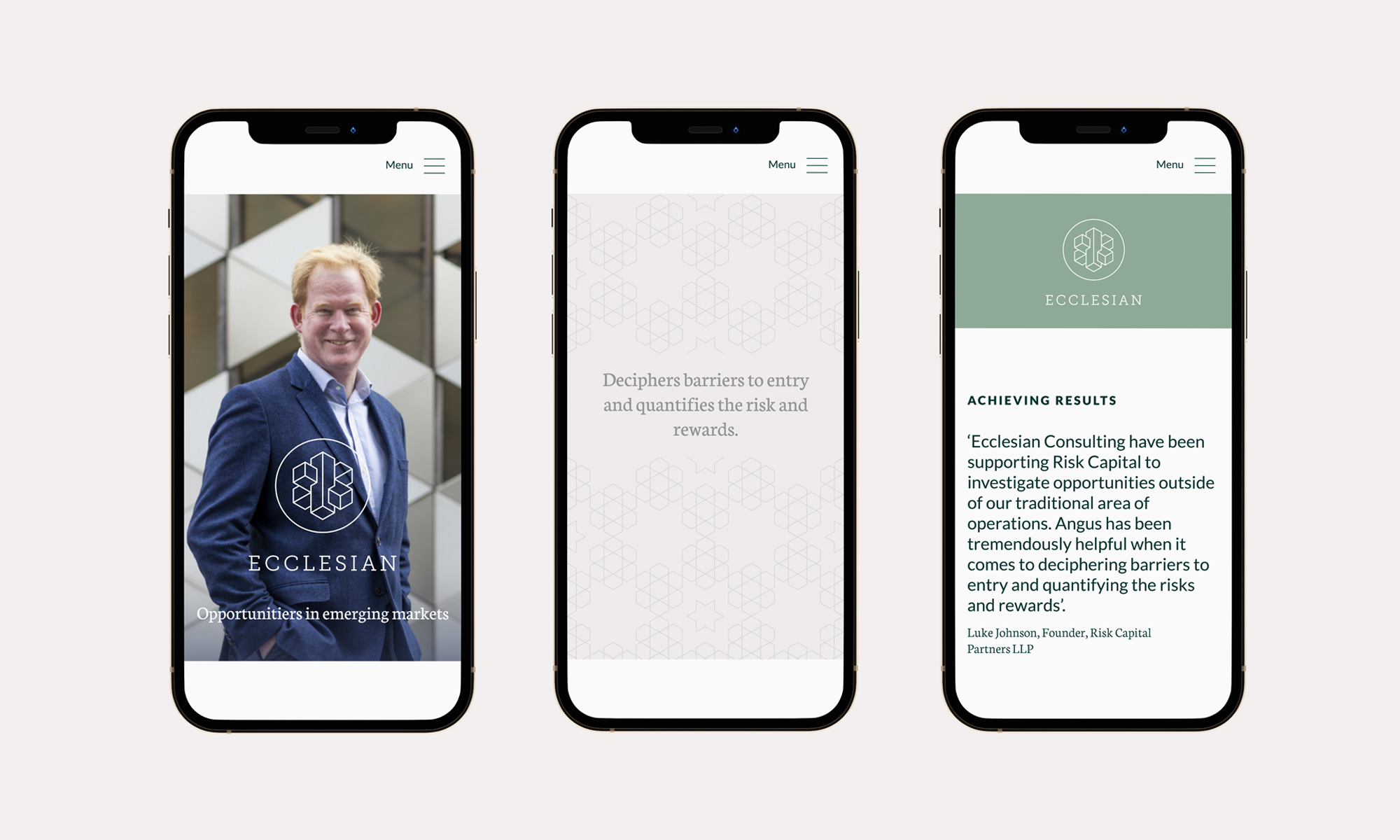 Now I have a brand identity and a way to connect with the people I want to reach."

Angus Jackson OBE, Founder, Ecclesian Consulting